MyClubMate Registration Instructions
Westminster Warriors Soccer Club are using a new registration system this year that has been mandated by the Queensland Christian Soccer Association (QCSA). The system is called MyClubMate.
The system is different to previous years so we have prepared some instructions on how to register your family with our club. The system uses one login per family with all members of your family registered under one login.
Registering players where nobody in the family played with us last year.
If nobody from your family played with Westminster Warriors Soccer Club last year please use the following link to register https://qcsawestw.myclubmate.com.au/myDetails/NewFamily.asp
If any of your family members played with the club last year please follow the instructions below to register again this year.
Registering a player / players who played last year.
If any member of your family was registered with Westminster Warriors Soccer Club last year you should have received an email from the club with login details for the MyClubMate portal.
Please enter the login details from the email into the login at the following link to begin. https://qcsawestw.myclubmate.com.au/myDetails/
If you have not received an email with the login details for the portal please follow the instructions below to receive your password.
1. Enter the First Name and Surname of a player in your family, type 'anything' for the password and then click Login (n.b., if the first name and surname that you use wasn't in the system last year, you won't get the 'Recover Password" prompt, so please use the new player registration process)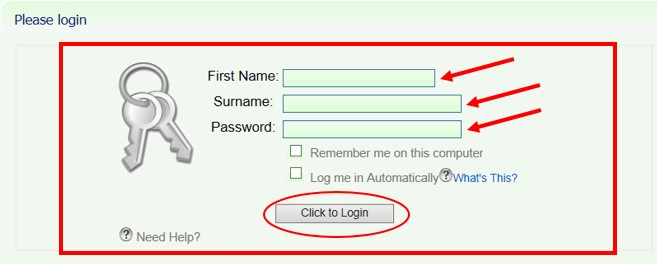 2. Recover your password.
Once you click login you will need to click the password recovery link to recover your password (see below)


3. Once you click on the password recovery link you should see another box open up with the details of the password recovery. If you originally entered 2 email addresses in your player information, the password will be sent to both. If you only entered 1 email address (your main email), it will only be sent to that one.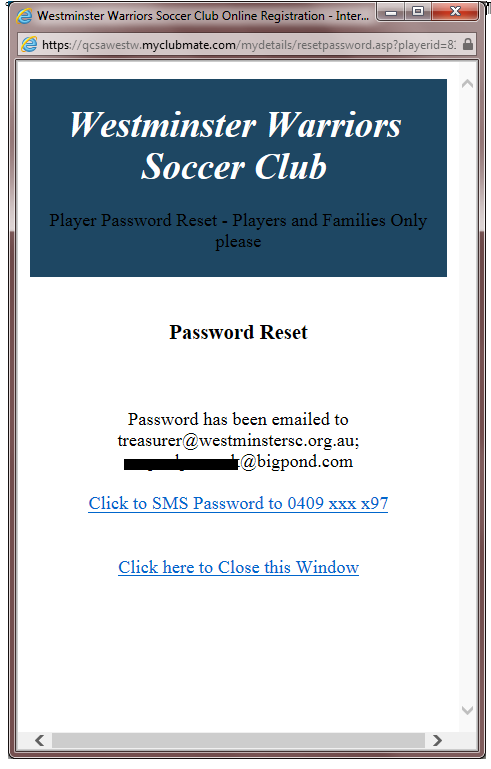 Please allow up to 10 minutes for the new password to come to your email. If you do not receive the email please make sure that you check your Spam folder to see if it is in there.
If the email address that the email is being sent to is incorrect or has changed please send an email to registrar@westminstersc.org.au with the following information requesting that your email address in your player information section please be amended.
Your name:
Players name:
Old email address:
New email address:
Please note, only last years players are in this system. If you are a new player or did not play last year you will need to use the following link to register. https://qcsawestw.myclubmate.com.au/myDetails/NewFamily.asp